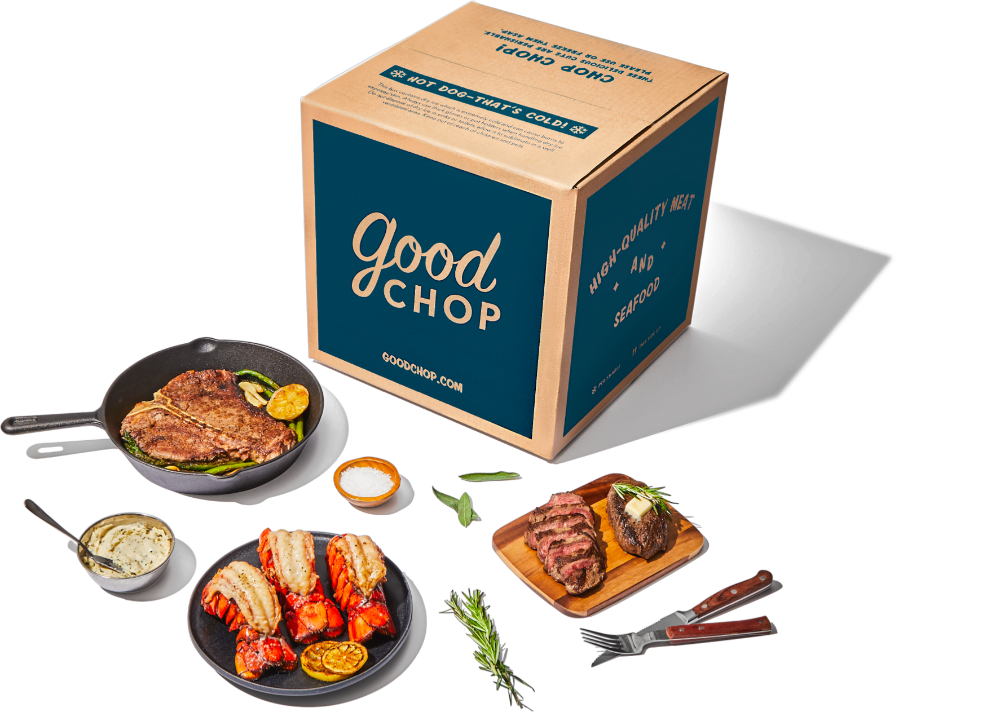 HIGH-QUALITY MEAT & SEAFOOD, DELIVERED
From American family farms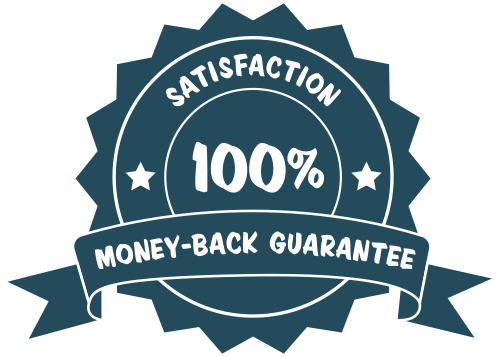 100% Money-back Guarantee
You'll love us—guaranteed!




We bring you quality proteins exclusively from the American family farms and fisheries

Our meat isn't just "minimally processed" with "no artificial ingredients," it actually has no added hormones or antibiotics
Shipped straight to your door! Choose your meat and seafood selections, and we'll deliver them to you
Your selections are vacuum-sealed and frozen at peak freshness, then packed in an eco-friendly insulated box
HOW WE BRING GOOD CHOP TO YOU
We work with farmers and ranchers that raise their animals compassionately with enough space, shelter, and water.
Your selections come vacuum-sealed and frozen at peak freshness. They will stay fresh for up to 1 year in your freezer!
Decide between a Medium (up to 14 lbs) and Large (up to 28 lbs) monthly plan that suits you and your family's needs.
Customize your box with our ever-changing selections of meat and seafood.
The wait's over! Your order comes delivered in an insulated box that will keep your frozen selections fresh and safe.
You know the drill! It's time to get out the grill or skillet and bring your selections to life.
PREVIEW WHAT'S ON THE MENU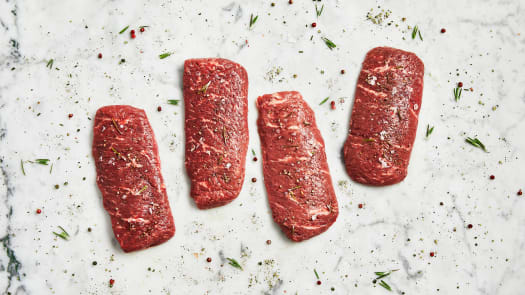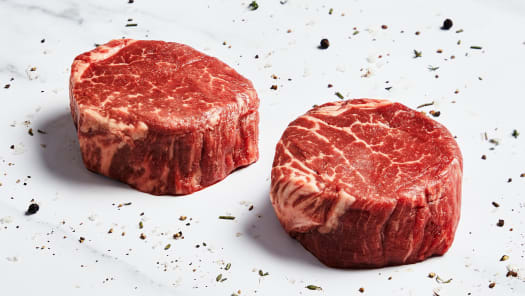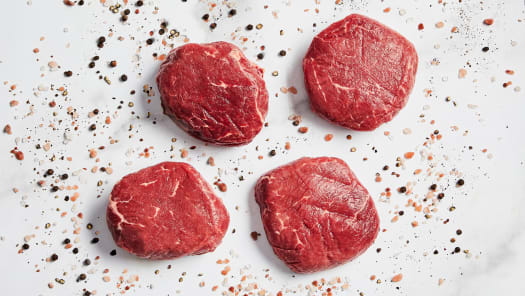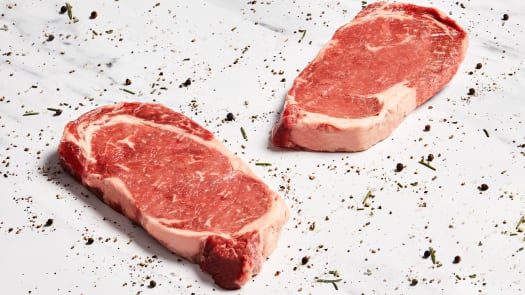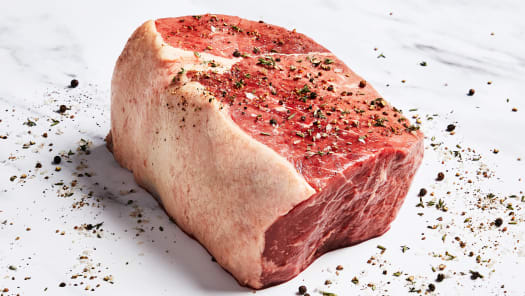 Bottom of the Round Roast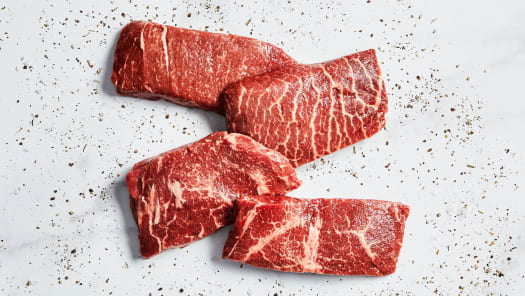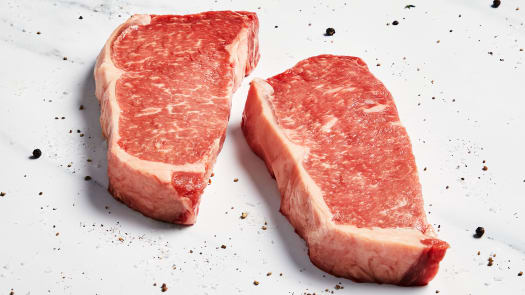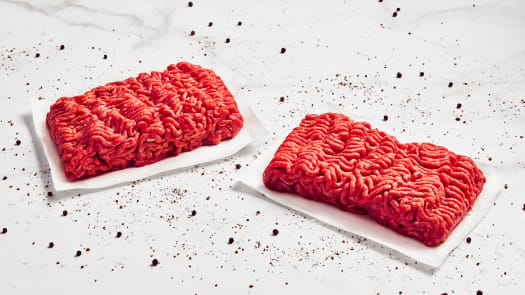 100% Grass-Fed Ground Beef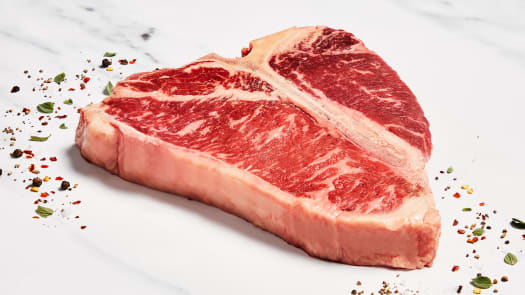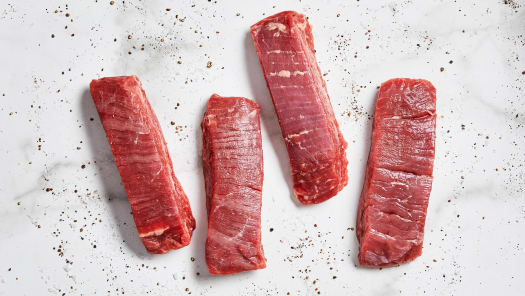 100% Grass Fed Bavette Steaks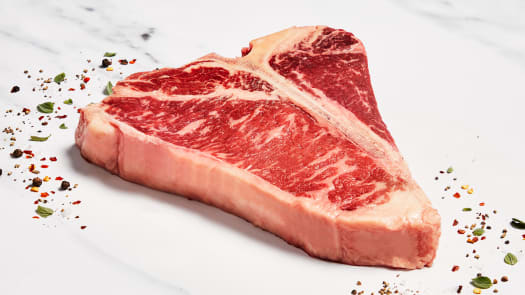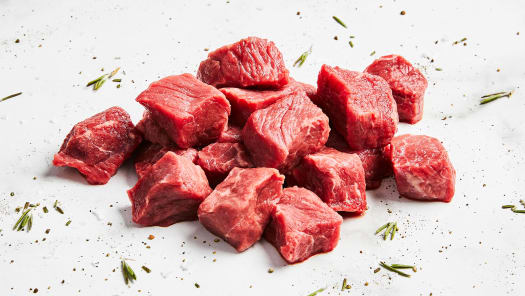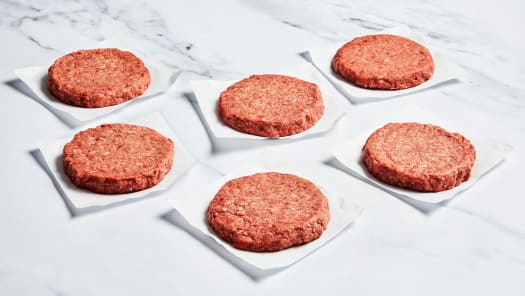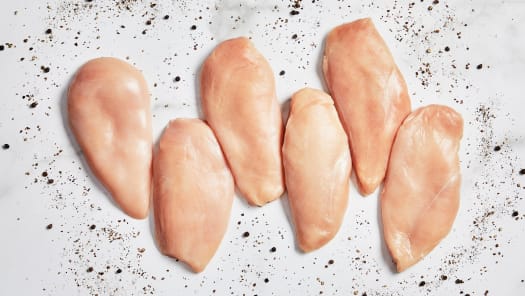 Boneless Skinless Chicken Breasts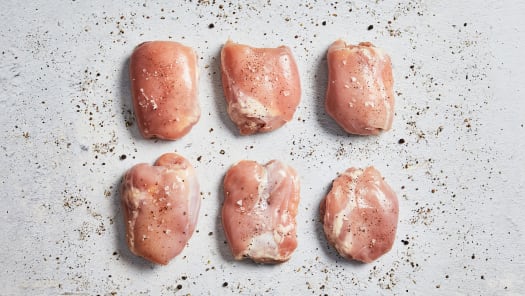 Boneless Skinless Chicken Thighs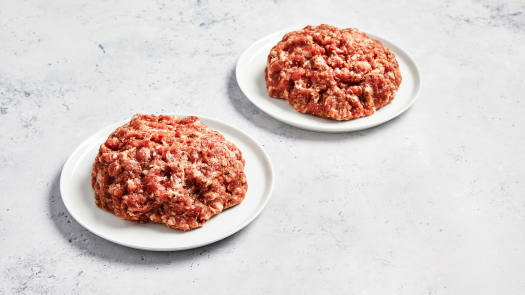 Ground Italian Pork Sausage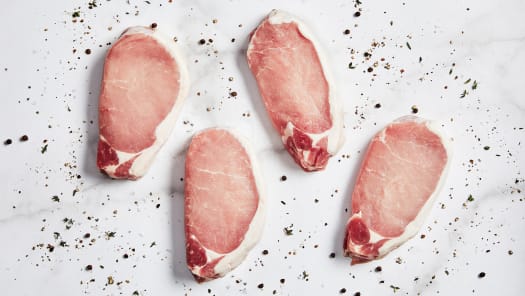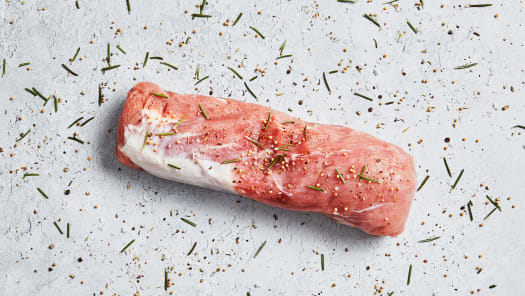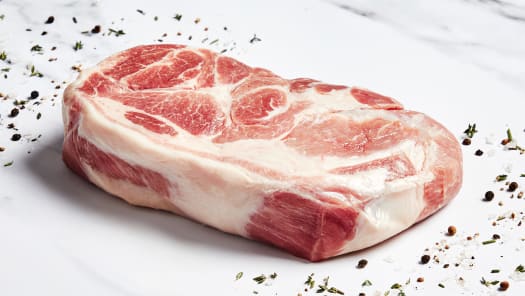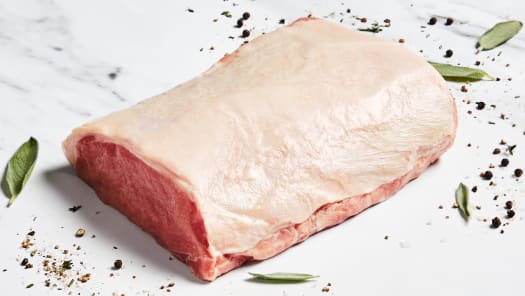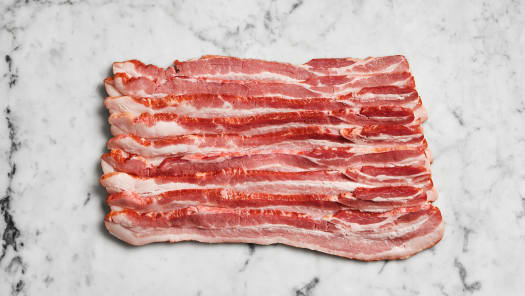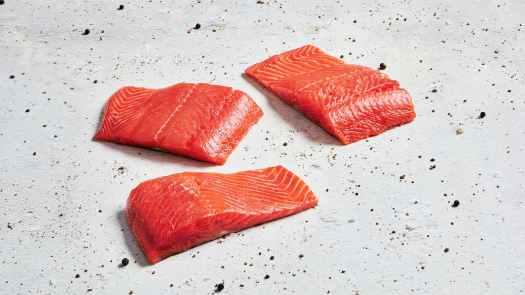 Wild Caught Sockeye Salmon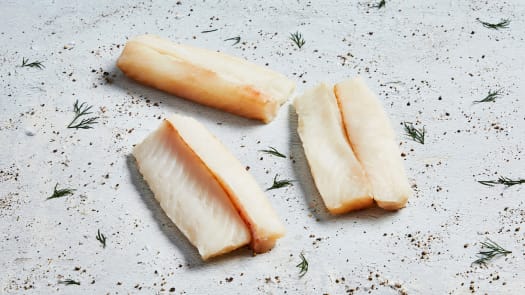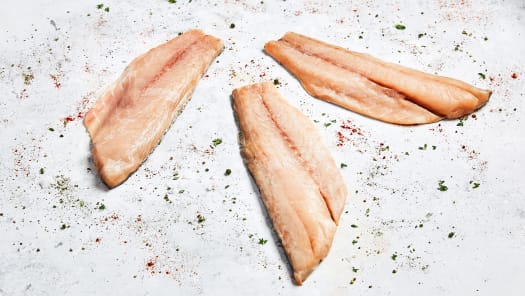 Exclusively American meat (born, raised, harvested)

No antibiotics, no added hormones, ever

Responsibly raised meat from family farms

Range of different proteins

Delivered straight to your door

Flash-frozen for long-term freshness
ONLY THE GOOD STUFF #GOODCHOP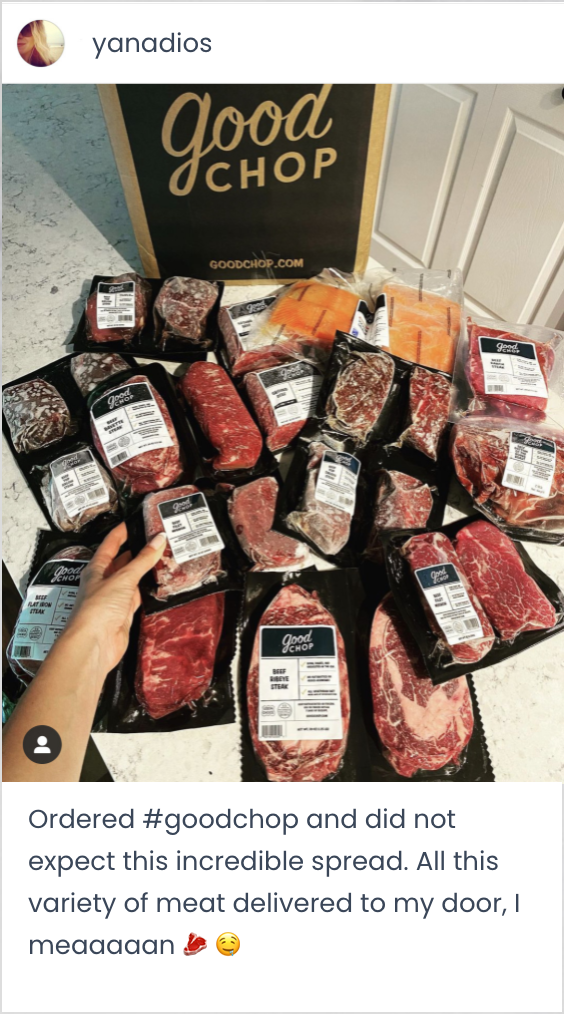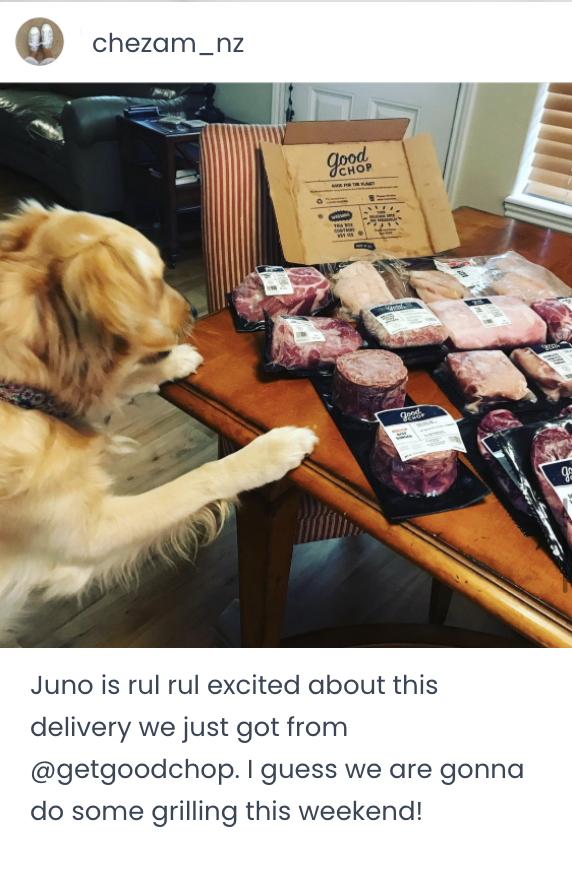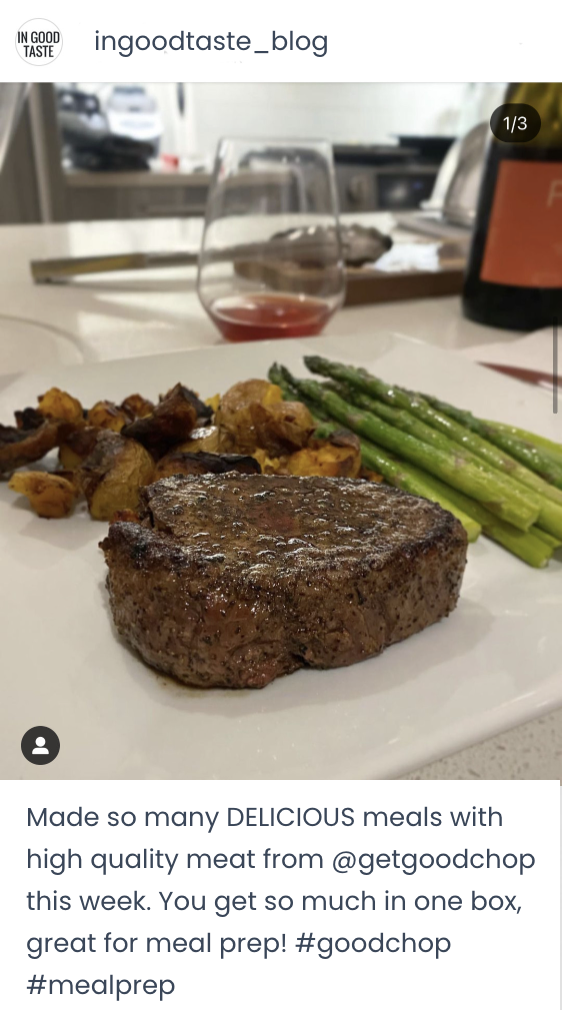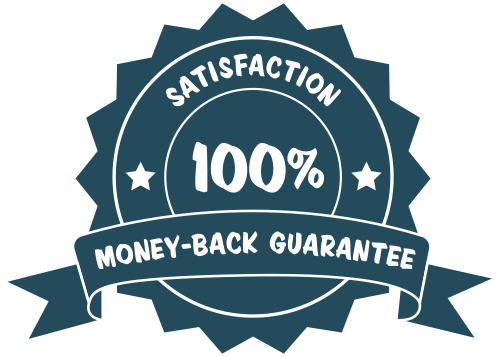 We're incredibly proud of our American meat and seafood, so much so that we offer a money-back guarantee. Not satisfied? We'll refund you!
*Offer only valid for new customers with an auto-renewing subscription purchase. "$100 off" is based on a total discount applied over several deliveries for Medium & Large plans: save $50 on your 1st box, $30 on your 2nd box, $20 on your 3rd box. Discount varies for other plan sizes. Offer only valid towards subscription plan purchase, does not apply to gift cards, premiums, meal up-grades, add-ons, taxes. Offer may not be combined with any other promotion. Offer has no cash value. Void where prohibited. Good Chop has the right to end or modify any offer at any time. Additional restrictions may apply, see GoodChop.com/terms for more details.